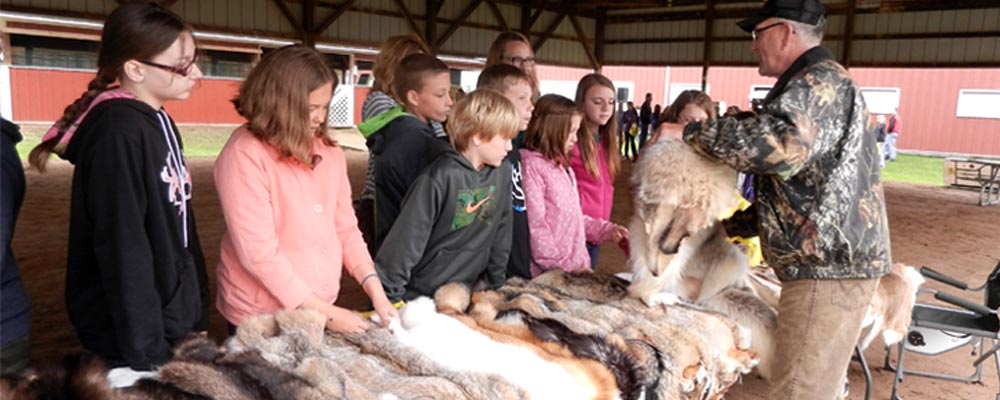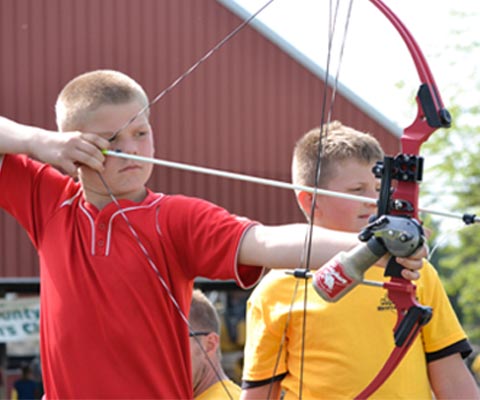 Youth Expo
Our Youth Expo introduces outdoor recreational opportunities to fifth grade students from Taylor, Price and Lincoln Counties. Typically, that is about 300 young boys and girls that get to safely learn hands-on activities such as: air rifle shooting, archery skills, ATV/ snowmobile safety training, wildlife calling, fishing casting and outdoor crafts. Safety is a priority and mentors are highly qualified. Students will learn firearm safety from Taylor County Sheriff's Dept and certified hunter's safety instructors.
Other organizations, like Wisconsin Whitetails and WIDNR, provide additional booths options. The location for the Youth Expo is the Taylor County Fairgrounds. It require a lot of planning and more than 100 volunteers to be a success. If you are interested in volunteering, please click here. Explore the fun below at our Youth Expo Gallery.
Origins of Youth Expo
Founded in 2008, this program was inspired by the Wisconsin Outdoor Youth Expo, with the understanding that many local youth would have no opportunity to attend this event. TCSC proudly created a free local event that gives our youth an opportunity to be introduced to outdoor passions. History has shown that the younger you are exposed to the outdoors, the more likely it will become a lifelong tradition.